Craftsmen have always had great fun exercising their skills in depicting all sorts of creatures in the flower garden. Illuminated manuscripts cram their jewel bright borders with small mammals, birds, butterflies, bees and refined creepy crawlies, while books like the Macclesfield Psalter have margins and borders jostling with the most humorous and cartoon-like animals, both real and imaginary, whose stories sometimes seem to have a life quite apart from the words on the page. In dark, difficult times, a glimpse of such images must have brought a smile to any but the hardest of hearts. And nowhere are they more charmingly depicted than in the needlework of the C16th and C17th.
Caterpillars, worms and centipedes  (though really almost anything that wriggled) are given just as loving treatment by the embroiderers as the more obviously eye-catching dragonflies, butterflies, bees and ladybirds. Snail shells with their spiral patterns and heads inquisitively poking out were particularly enjoyed.
Queen Elizabeth I must have been especially fond of  insects for there are descriptions of dresses she wore being spangled with flies, worms, grasshoppers and spider webs. Perhaps the most curious piece of clothing was a lacy shawl 'decorated' with a life-like black spider. Courtiers were alert to her taste and sent her gifts accordingly. In 1580 Lord North spent fifty shillings on a pair of gloves embroidered with 'Froggs and Flies' which wouldn't be to everybody's taste, though for the lady that had everything you can see they'd have novelty value. Sometimes animals carried symbolic meaning – the Rainbow portrait of Queen Elizabeth I at Hatfield shows the serpent of wisdom large and very prominent on the sleeve nearest the viewer – and snakes, frogs, bees and butterflies and their various and varying meanings made appearances in the emblem books. Fauna held just as much fascination as flora.
The science of entomology (study of insects) can be said to have begun in the late C16th around Leadenhall Street in the city of London where various scholars, but in particular Dr Thomas Penny, began to describe what they actually saw around them. A keen anatomist, Penny was also a behaviourist, rejecting Aristotelian teaching on animals in favour of noting down his own observations and making detailed drawings  of the tiny creatures he studied. In many ways, Penny is one of science's great unsung heroes. He was both fortunate and unfortunate to have as a friend and colleague, Dr Thomas Moffett who had similar interests. Moffett's speciality was the spider and he is said to have written the nursery rhyme 'Little Miss Muffet' about his stepdaughter Patience. But this is much disputed (as is the notion that the nursery rhyme refers to Mary Queen of Scotts (1543-87) said to have been frightened by the religious reformer John Knox, (1510-72). Mary, of course, was a famous embroiderer – of which more later.)
Extensive travels on the continent brought Penny into contact with all the leading biologists of the day and when he returned to Leadenhall Street to practice medecine, he devoted all his spare time to describing and illustrating insects. Sudden death brought this to an end but he had left instructions that the incomplete manuscript, together with his 500 detailed drawings should be  left to his younger friend Moffett, in the hope that it would be completed and published. With an eye to a quick chance, Moffett described the manuscript as 'delapidated' and went on to write his own, finishing what he called 'Insectorum Theatrum' in 1589, just a year after Penny's death.
Analysis of styles of writing as well as subject matter (Moffett was much more the recounter of anecdotes and less of the detailed observer) indicate the  500 page manuscript was little more than a rewriting of Penny's work with the addition of the first 6 chapters on bees which was his own work. Along with Penny's 500 drawings, 150 came from other sources; none were by Moffett, indeed the chapters he wrote on bees had no illustrations at all. The production of woodcuts from the illustrations and the cost of this meant that preparation for publishing  was a long drawn out process and it seems that Moffett lost interest. In the meantime he published a book on Silkworms and their Flies and became an Member of Parliament.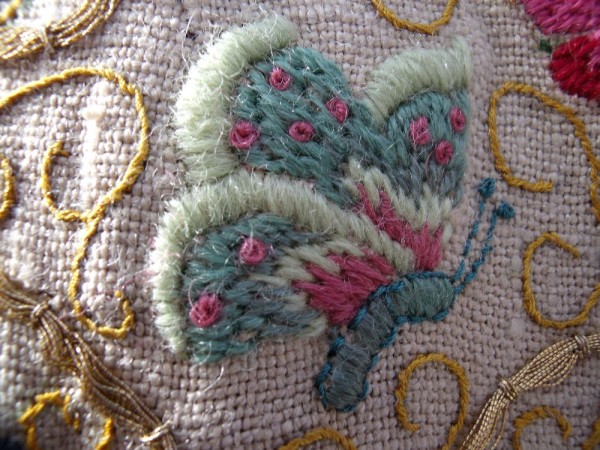 In 1602, Moffett got wind of the imminent publication of a similar book in Italy and this spurred him to dust the book down, proceed with the prints, remove the dedication to Queen Elizabeth I (who had died in 1603) and rededicate it to King James I. Unfortunately, death again halted the process – this time Moffett's own, in 1604. Happily, Penny's widow regained control of the manuscript which was sold on her behalf  to the King's physician, Sir Thomas Mayerne and it was he who had it published in 1634, more than 100 years after Penny's birth. The woodcuts inevitably lack the detail of Penny's originals but wonderfully these latter still exist in the care of the British Library, where Moffett's manuscript can also be found.
Just to put Penny's work into perspective :
Dr Thomas Penny 1532-1588.
Galileo's first compound microscope appeared in 1609.
The first account of tissue observed using a microscope is 1644.
Microscopes were not in general use until after 1660.
Robert Hooke's 'Microphagea' with its famous illustration of a flea dates from 1665.
The Elizabethans not only loved to embroider insects but they also had great faith in their medicinal use. One remedy for deafness involved mixing dried and powdered earwigs (you can see the thinking here) with rabbit's urine (where the thinking is not quite so obvious) which was then poured into the ear twice a day. Dr Penny himself suffered from asthma and dosed himself with woodlice crushed in wine (and no doubt he noted down the results with great detail). One suspects that had the Elizabethans known of the role many insects play in the transmission of disease, they may not have loved them quite as much and might have been less lavish in using them decoratively. Such sweet innocence.
As a matter of interest Vivienne Westwood has designed a wallpaper for Cole and Sons, called 'Insects'. It is a scroll pattern (just like my jacket) in black on a single colour ground and was inspired by Elizabeth I's wardrobe.
Much of the information about Dr Thomas Penny I gleaned from an article on www.britarch.ac.uk by W.T.W.Potts and L.Fear.