When I was in my twenties I always rather fancied having a boudoir. As the French, taken literally, means a room to sulk in, I embraced less the term and more the Virginia Woolf idea of a room of one's own. When no such room materialised I reduced my ambitions to a shelf of favourite books that comforted, uplifted and were capable of giving immense pleasure. The first 3 books to go on my shelf were:
Cold Comfort Farm by Stella Gibbons (pub. 1932: laughs unlimited; post WW1 rural England meets supposedly enlightened city dwellers + nascent psychological undercurrents)
I Capture the Castle by Dodie Smith (pub. 1948: amusing poverty in an arty middle class family living in a castle ruin + acceptable romance. Dye all your clothes green in an attempt to liven up your wardrobe and find the meaning of the world in a willow pattern plate, but beware the breadknife.)
Love in a Cold Climate by Nancy Mitford (pub. 1949: chuckle along with pre WW2 upper class eccentricities + tolerable love story)
Then, whetted by the idea of real lives lived in foreign parts, came some non-fiction in the shape of Lesley Blanch's The Wilder Shores of Love (pub. 1954) which though sounding like a Mills and Boon romance is in fact a jolly good romp through the biographies of 4 intrepid European women who cast aside their homelands and flung themselves into travel in the Middle East. Briefly they were:
Isabel Burton (1831 – 1896), married to the explorer and translator Richard Burton, travelled with him, helped in his work but is probably best remembered for burning many of his papers and manuscripts after his death, including his MS of The Perfumed Garden, a C15th Arab text, part a manual on sexual heath, part erotic literature.
Lady Jane Digby 1807-1881, my favourite, an English aristocrat born at Holkham Hall, had 4 husbands, many lovers (moving further east with each successive lover, including King Ludwig I of Bulgaria and his son, King Otto of Greece) until she met husband number 4 in Syria, an Arab sheikh, 20 years her junior. A fighter, she lived a life written in capital letters, lost much – money, possessions, family and then won some of these things back. It all ended sadly. (Enjoy her vicariously  from your armchair; travel is dangerous!)
Aimée du Buc de Rivéry (b. 1768) the daughter of a French plantation owner, captured by pirates on her passage home to Martinique, enslaved and sent to Constantinople by the Bey of Algiers as a gift to the Ottoman Sultan.
Isabelle Eberhardt (1877-1904) Swiss writer and traveller in North Africa, dressed as a man (she later married an Algerian soldier) and converted to Islam. (Posthumously seen as an advocate of feminism and decolonisation).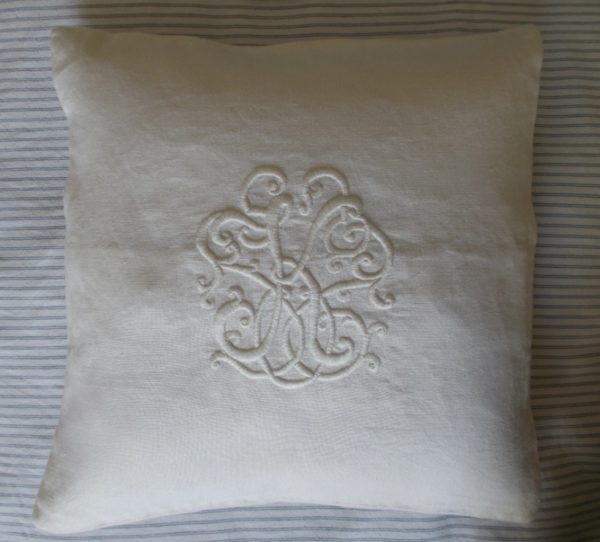 I had several copies of this book as I kept losing them – or did I give them away? In the 1970s you could easily pick one up in second hand shops, so I was never without one for long ( … although a quick check reveals no copy currently on my bookshelves. And now I come to think about it I haven't actually read it for years! ) The text may not have weathered well judged by today's standards of political correctness and in terms of scholarship it probably falls short of what we would now expect from biography, but then as Lesley Blanch said of her own biography,  A Journey into the Mind's Eye, (1968) "My book is not altogether a biography not altogether travel or history either. You will just have to invent a new category". This, the next book on my shelf, is one of my all time favourites and however you categorise it, I think the book is truly wonderful. If the truth is bent a little or embellished, so be it for it is a terrific read. (Hands up Instagram influencers of a fraction of Blanch's talent, who neither tweek photographs nor text.) And what should a boudoir book be if not for wallowing in someone else's life and imaginings, especially when they take you to places far away and into emotional situations way beyond your own experience.
Through this book runs the elusive thread of the life of a man known only as the Traveller. Lesley Blanch was 4 years old when he entered her life. No one ever knew where he was when he wasn't with them nor what his business was. Her parents thought him a spy, even a double agent. Intermittently and serendipitously over the years he reappeared bearing exotic gifts, Magic Lantern slides, a chunk of malachite, a smelly Kazakh fox skin, and an enamelled Fabergé egg with pin head diamonds (which ended up on her mother's dressing table) but the best gift of all was his talk – of Russia in general and of  the Trans Siberian Railway in particular (which train was apparently "First mooted it seemed by an Englishman, a Mr Dull by name. "!) He enthralled her then and for ever – all her future experience would be viewed through the kaleidoscope of his Russia and a promised trip on the Trans Siberian Railway.
St Paul's Girls School in Hammersmith failed to get the best out of Blanch, who, marching to a different drum beat from her contemporaries, knew more about the Decembrists than school syllabus history and was described as"oddly lacking in team spirit" according to a school report. Nothing was heard from the Traveller during WW1 until, in 1921, now 40 years old,  he arranged to meet 17 yr old Blanch at the Gare du Nord in  Paris. Ostensibly under the wing of her French governess, Blanch allied with the Traveller to fight for control of her timetable but, ironically it was the governess's refusal to enter a Russian Orthodox Church on religious principles which gave them freedom they wanted as the Traveller took Blanch to Midnight Mass on Russian Easter Sunday unchaperoned.  In the bustling crowded street after the service he kissed her. They returned to the hotel to leave a note for the governess citing an early start for a visit to the country but instead he whisked her away to a sleeping car on the Dijon bound train where he "ruined" her as dawn broke over the French countryside.  The note was taken at face value and the family were none the wiser of the ruination of their daughter.
The next year Blanch was sent to Italy to complete her education at a covent. This time the Traveller turned up with two of his previously unheard of sons in tow (each with a different mother).They talked of marriage. He disappeared once again.  Blanch's schoolwork suffered and the nuns reported to her parents that she was interested in little apart from writing to her traveller friend. Mother, oblivious to the true state of the relationship, wrote that she shouldn't bother the Traveller with her letters as he had important work in Afghanistan "where there is Trouble". Meanwhile, more prosaically, writing from Kabul, the Traveller instructed Blanch to collect his laundry and return books (taken out in another name) to the London Library in St James's Square. That summer the Traveller persuaded the parents to let her accompany him on a family holiday to Corsica and the South of France, accompanied by  his two sons and his Montenegrin aunt as chaperone.  The aunt was of highly eccentric and unconventional outlook and had no problem at all with The Traveller and the 18 year old Blanche sharing both room and bed. A blissful, though not uncomplicated summer ensued, culminating in The Traveller sending a telegram to the parents telling them of the contemplated marriage. Ordered home immediately, Blanch went and never saw the Traveller again.
On her 21st birthday a small package appeared. Wrapped in a prayer rug from Samarkand lay an icon in an C18th silver case which she knew she had last seen in The Traveller's Paris flat. With it was a notebook of the Traveller's thoughts on Russia and a letter,  "I too love you, but cannot come to you any more. Now you will have to play the runaway game alone. You must begin your own journeys."
With half the book still to go, Blanch enters a prolonged phase of a singular sort of grieving. She surrounded herself with Russian things, ate Russian food, read Russian books (Gogol not Dickens), and generally fled the present. In 1938, aged 34, she made a name for herself with an article entitled "Against Beige. In Praise of the Scarlet Woman" and was offered the job as features editor of Vogue (much more literary than today). The journalist Anne Scott James described her as looking like "a baroque angel, gifted, charm in bucketsful." But none of this gets a mention in the book where her  journalism is reduced to a need to "spin out a thousand words on Petit-point at Eton,"!
In Paris, her old friends and acquaintances avoided talk of The Traveller so she distracted herself by spending much time with her Russian dressmaker who lived at the top of a small hotel in unimaginable squalour yet who produced the  most wonderful stories as well as the most beautiful clothes – cheap and on time. By now Blanch could afford travel to Russia but was already appreciating that her love of the idea of the country was as great or greater than the country itself which served as little more than a nudge to her memory of the Traveller's tales, especially as by this time visits to Russia had to be accompanied by guides and trips must follow well mapped routes. In an electrifying passage, on Easter Eve in the Cathedral of St Alexander Nevski, in candle light she caught a glimpse of the familiar face. Weak from fasting and standing during the service she nearly fainted but made it outside to be embraced as "Mamasha"/ mother!  by Kamran one of  the Traveller's sons.  With tears of both love and disappointment, she began an affair with him that lasted on and off for years but which relationship was forever haunted by the fact that she was looking for the father in the son and by her realisation that she knew more about Russia than Kamran did (having never had the conversations she had had with his father). "An exile without memories" , she called him. She thought of marrying him but rejected the idea. "And so I did not make this improvident, imprudent marriage, and thus was spared much trouble and also, perhaps, missed much delight".
Marriage when it came was to a Russian in Free French uniform. an author and diplomat.  They travelled widely and she fell for the aura of Islam, which was to come out in her subsequent writing. Only when the marriage broke down down (her husband Romain Gary went on to marry Jean Seberg) did she feel in a position to travel on the Trans Siberian Railway and the last quarter of the book is taken up with the difficulties and reveries of living out this particular dream. Early on in preparation for the train journey she had lost the Traveller's notebook which disturbed her.  "Confronted with the actual town and regions that had been only names, anecdotes, or historical data brought to life by the Traveller's handwriting and, I thought, graven in my mind, I now found everything fusing into a hallucinatory jumble." Unsettled by the loss, the reader feels the Traveller slip further out of reach until a strange and elusive connection gives Blanch the address of a Serbian living in Irkutsk, – he is  the only person left who might have any idea of the Traveller's whereabouts. Before daring to set up the meeting that will probably decide the course of the rest of her life, Blanch lets her Russian guide (with her since Moscow) give her a tour of Soviet achievement in the region, taking in dams , lakes, collective farms  and local youths discussing football and the new dance they'd heard of called The Twist.
The Serbian knows more about the Traveller but not all. I can't bring myself to go into any more detail, should anyone who reads this wants to go on to read the book. What she discovers energises her to leave her "sigh away, die-away realm" and to go back westward "to the fret and fume of the European cities that are au fond, my home."  You might say she has grown up and can love her memories without having to wallow in them any more. It's a triumph of a sort.
I have left it till the very last to mention the cushion pictured. I made it for an old friend a long time ago. When I visited her – comparatively recently as I thought – she said it needed washing and she was nervous about doing it. (It also needed the buttons replacing – the batch of mother-of-pearl I'd used was fragile and had broken.)  In a cavalier fashion, I said I'd take it home with me, wash it and return it. I blogged about doing this so now I know I made this promise in 2013 – nearly 8 years ago!!! The thing is that I looked at it, soiled and a bit worn and thought, "I really should do better", perhaps embroider over the existing embroidery to give it more depth and correct some curls that weren't in quite the right place. Then we moved house twice and it came to rest in our spare bedroom sheathed in plastic, looking sad and accusing me of neglect. So, this week, and thanks to confinement to quarters due to Covid which has seen me tackle jobs on my to do list, I set about doing better. I embroidered over the existing embroidery, giving a little more depth to a curve here and a little less there. (Now, I have become a better embroiderer since I first made this and if I were to embroider this design again, I would make the curlicues have even more definition by thickening some sweeps of the curves  and making other parts much much thinner. However, unless I were to undo the whole thing, the thinner lines just aren't possible.). New buttons of a sturdier mother-of pearl followed. It does look better. Next week I shall send it with abject apologies.